Our IIT- IIM alumni team achieves what matters to you most, growing audiences, engaging with patrons, generating demand and developing brand.
360 Digital is an award winning full service digital agency based in Pune. We work with Start ups and business owners who are looking to establish their online presence. Since our birth in 2005 at London, we have been helping brands to 'Do Digital Better'. Truly offering a holistic and transparent approach to digital marketing and web designing through business centric strategies that deliver results.
We are on daily basis updating our approach and trying our best to give our customers the latest in the Digital marketing Industry. We update our technology as per the market. We have entered ourselves in the Artificial Intelligence(AI). AI is one of the hottest subject in the Digital World. We have our one product ready and serving MYRAAH.IO
We put the customer at the heart of everything we do, from the initial scan of your brief, understanding the target audience to reflecting your company culture; making sure that your website is a real mirror image of your business. We have always prioritized that the communication skills and client relationships must go hand-in-hand with the ability to deliver projects and campaigns that meet and exceed objectives.
Our tagline is "Marketing you can measure" and that encapsulates what we strive to deliver for clients. Our focus remains what it always has been – delivering return on investment to clients across every digital channel. Our integrated and flexible approach enables us to make many big brands better online and also help start ups to grow using our innovative and cutting edge digital skills.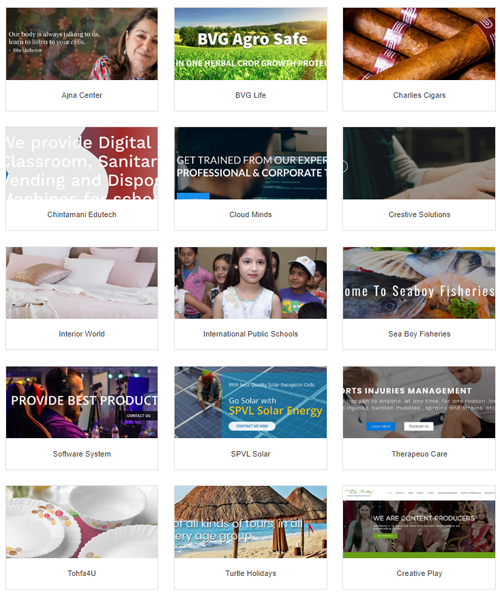 What our clients say about us
360digital have done an excellent job for my Interior designing website in regards meeting our business objectives.
Graham Grahamschutteinteriors
I am very happy with the services provided by 360digital, they have reached my expectation for my website.
StuartBirmingham Holistic
From a economical point of view with the current economical climate, but also from a visual perspective our site has been met by commendation from our clients.
FounderMiddaysale